Bitcoin at its lowest since April 9

Bitcoin and other cryptocurrencies took another hit after a small South Korean cryptocurrency exchange announced that it had been hacked over the weekend. The price of Bitcoin fell to $6,647, which is the lowest since April 9.

On Friday there was also a report on The Wall Street Journal that price manipulation on four major crypto exchanges (namely Bitstamp, Coinbase, itBit and Kraken) is being investigated by U.S. regulators.

While Bitcoin probably took the biggest hit, also Etherum dropped around 14 percent as well and Litecoin around 11 percent.
---
more in newsish
Fox News analyst quits, tired of being part of a propaganda machine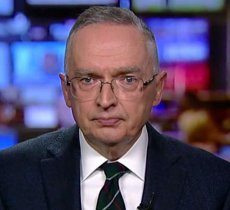 Ralph Peters, analyst for Fox News, has decided not to renew his contract with the network because he's ashamed of what the Fox News is doing.