Bingo Bonus Fallout

It's an amazing feeling when you realise you've won a bingo jackpot, especially when sharing it amongst your friends and family. Whether you play bingo online with companies such as
Paddy Power
or head to a local bingo hall, you've probably made a pact with your friends or family members that if any of you win, you'll share the winnings amongst the group, no matter how big or small.
Unfortunately for these sisters, that wasn't the case...
Back in 2008 three sisters,
Linda, Doreen and Edna
went out on a pleasant trip for a game of bingo at Buckingham Bingo Palace in Liverpool. They all verbally agreed if anyone were to win bingo they would all equally share the winnings. During the National Game, Edna won the jackpot of GBP50,000! All the sisters were overjoyed by the win, until Edna didn't want to share her winnings with her sisters. Now Linda and Doreen are suing Edna for their share of the winnings.
Edna claims that she and her sisters agreed that any winnings over GBP1000, should not be shared between them. Despite this, Linda and Doreen took their case to court demanding GBP16,666 each.
Linda claims that she bought Edna's national game ticket "I actually bought Edna's national game ticket for her because she was late arriving. To do so, I was let into the queue one place ahead of my sister Doreen - so it really should have been hers anyway."
When the win was announced all three sisters celebrated together and began making plans for luxurious holidays together. Neil Francis, the bingo caller said he went over to their table to announce the win and asked "is it just you who have won?" and Edna responded "no, it's me and my sisters."
It was later that evening that Edna changed her mind about sharing the winnings with her sisters.
After that evening, angry text messages where exchanged and a rift developed across the family, which was later made worse when Edna was taken to court by her sisters. Despite the evidence against Edna agreeing she and her sisters would share the winnings, the court ruled in her favour.
Another example of a bingo fallout can be found with this family feud...
In 2009, a battle began over a
GBP 1million bingo win
which ultimately tore a family apart. It was a 2-year row through court and cost a whopping GBP200,000 in legal fees.
Jean went to a bingo hall in Glasgow with her sister Margaret and sister in laws Rose and Jessie. Jean won the staggering GBP1million national game and all four of them jumped for joy as before playing bingo that night, all four agreed if anyone won, they would all equally share the winnings.
It all turned sour once Jean announced she was going to keep all the bingo winnings. This then led to her sister and sister in laws telling their story to the Daily Record of the great betrayal they felt they'd received from Jean.
When Jean found out she was being taken to court, she tried to settle the dispute by offering just GBP10,000 of the winnings, but there was no going back for the others.
The end result was a large amount of the money was spent on the legal fees and Jean had to settle the matter outside of court, as within a week of the win, High Court judge Lord Brodie froze Jean's bank account and ordered Mecca not to pay out the cash until the law decided who was entitled to what.
To this day, the family have never been the same.
However, when it comes to making a pact with friends instead of family, things can be a little different. As discovered by
Tania
who won a life changing amount of GBP101,211 at Gala Bingo club in Plymouth. It sparked a bitter legal row between her and her close friends, Stacey and Abigail.
There was a verbal agreement between Tania, Stacey and Abigail that any winnings over GBP10 would be shared equally. A witness even claimed that she saw all three girls holding hands and crying after Tania won and said that they would share.
Later that evening after the life changing win, all three women went out for a nice meal - where Tania covered the bill. It was then she decided it was a life changing sum of money so she felt she couldn't equally share it out.
When the two friends Stacey and Abigail took Tania to court, demanding their share of the jackpot win, to their dismay, the court ruled in Tania's favour.
It would seem that the moral of these stories, would be that if you make a pact with your friends or family sign a written agreement or set some boundaries so that there are no hard feelings.
Or just go play alone in a casino that offers
no deposit no wagering free spins
instead.
---
more in casino
Crypto gambling sites: Bitcoin casinos, bitcoin sportsbooks, bitcoin poker sites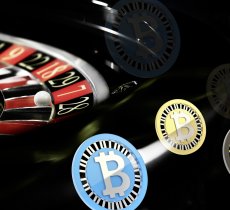 If you're into crypto and interested in bitcoin gambling, these best bitcoin gambling sites will give you everything you need.
Japanese-themed casino hosts slots tournament with a trip for two to Japan up for grabs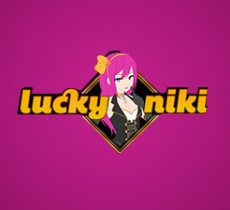 Japanese-themed online casino, LuckyNiki, is celebrating the success of its first year with a special slots tournament, offering a raft of prizes to players.