How to Put on a Poker Face in Live Poker Games

Keeping a secret in poker is absolutely crucial, because confidentiality is the only advantage you have over your opponent, especially when you have an inferior hand. Bluffing is a highly effective yet classic strategy that involves making your opponent believe one thing, even though the truth may be the exact opposite, since it would be foolish to speak during a poker tournament, the only way to lie to your opponent is through your facial expressions. In online poker this is not as important, however if you're the type of player that likes to practice his skills online for the big tournament in Vegas (where it would be nice to know also
poker terminology
), then the following poker face types might help you.
The first thing you need to do is learn how to relax and disassociate yourself with the emotions of the game. If you can separate yourself from reality temporarily then you can create whatever facial expression or mood you'd like. After you're relaxed you need to create an inner bubble in which you put all of your emotions. Everything you display to your opponents will be outside of this emotional bubble.
The best poker face is a straight stare that no one can decipher. Instead of trying zealously to portray a false image that could be seen as a fake by your opponents, you may want to keep a completely blank stare the entire time. Sometimes mystery will make your opponents commit stupid mistakes out of their fear and curiosity.
---
more in poker
Strange Poker Terminology Explained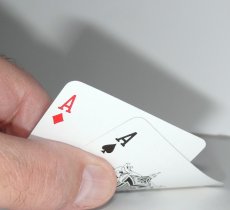 If you're playing poker at home for fun, it might seems kind of easy at first, but in reality poker is quite difficult game strategically, and there is a lot of poker terminology associated with it as well.
Finding a Good Online Poker Site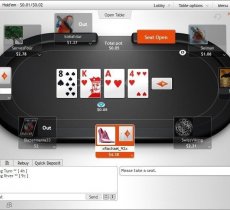 Playing poker over the internet can be extremely enjoyable, especially if you are a member of a prominent poker sites with many members and larger cash prizes.
Aggressive Poker Playing Tips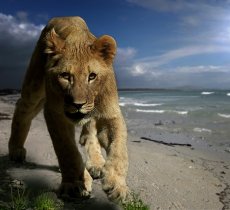 In poker there are two distinct styles - passive and aggressive. Both styles have their advantages but the following information should help your aggressive playing skills.
What does the minimum raise mean?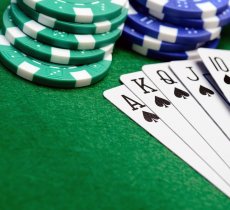 Lately I play more tournaments than cash games, I love the action, the rush that you get once you make the final table.
Playing good poker is about making as few mistakes as possible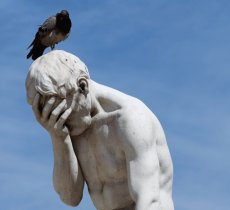 If your wish is to play good poker and make money playing poker, you need to learn how to make as few mistakes as possible - and it doesn't matter what your are playing, cash game, sit'n'go, or multi table tournament.