Legit cryptocurrency trading bot with Telegram?
Yet another crypto bot gone bust

IMPORTANT STATUS UPDATE: Don't invest anything here (CryptoTrading bot), this bot is gone.
PS: If you want to know how much you could earn, use our
compound return calculator
.
There are a lot of different cryptocurrency trading bots out there, one promising better returns than the other, but whether any of them are legit and offer real returns instead of scamming you out of your money, it's often way too difficult to figure out without testing it yourself.
According to a good friend of mine, roughly 99% of the bots are scam. As also this one turned out to be. Although it lasted more than six months, by the end of the day the owner ran like owners of any other such bots.
What did this cryptocurrency trading bot offer?
At first glance they offered great numbers, and to be honest, way too good numbers (wait though, there's a catch). They offered 4% daily for investments less than 0.01 BTC, 4.5% daily for investments up to 0.1 BTC and 5% daily for investments of more than 0.1 BTC.
Now, there are two things to keep in mind. Firstly. If you invested 0.005 in one day and 0.005 on another day, then even though those to investments total 0.01 BTC, your return rate would have still been 4% for both of them not 4.5%. The higher rate only applied for individual investments. Meaning you would have needed to invest 0.1 in one investment in order to get to the 4.5% daily for that investment. That's how it works on all this kind of risky bots.
*
Secondly, and that's the post important thing, you you were not earning 4% per day PLUS your initial investment back. The 4% already includeded the capital you initially invested. Each investment lasted for 30 days and by the end of the 30 days you would have earned 120% (30x4) from your investment and at the end you would not have gotten back your initial investment. So
during one month you could earn actually 20% profit, so around 0.65% per day
. And they were upfront about it. Based on this, and the fact that 0.65% didn't sound like a fairytale (as these numbers are achievable for actual traders), they still seem to have been yet another hyip scam.
Was that crypto trading bot legit? No
Based on what I had heard from one friend, based on their statistics (which claims they had paid out around 30 plus BTC by the time I wrote the initial version of this article, roughly 1300 btc by the time they ran), based on their Facebook group where there are lots of people claiming they have made successful withdrawals, based on the fact that they also show the info about the latest 20 withdrawals with all the technical data about them, I actually thought they were legit. Obviously, by the end of the day, they weren't.
UPDATE: While this bot seems to be gone for good, you can still check out how much compound interest you could earn with such things in theory using our
hyip calculator
.
---
more in cryptocurrencies
Top cryptocurrencies I decided to watch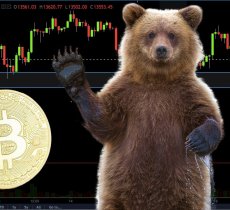 In the beginning of January 2018 I made some research online to see which cryptocurrencies I could/should be buying, which cryptocurrency might have the most potential to make some good money by the end of the year.
Why is Consensus 2018 important?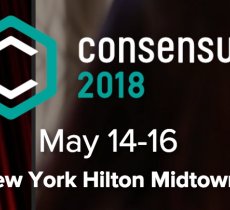 Consensus 2018 is the 4th annual blockchain technology summit which is happening now in New York Hilton Midtown (started yesterday May 14, ending tomorrow Ma