What to expect from crypto market in 2018

Cryptocurrency market has always been rather unpredictable but if we look at the current situation on the market, one of the main reasons of the current drop in prices is confusion and uncertainty on how governments are planning to regulate the market and digital currencies.
However, there will probably be at least slightly more clarity after June 13 when The US Securities and Exchange Commission is holding the
SEC investor Conference
in Atlanta where issues regarding regulation in the cryptocurrency field will be discussed, in addition to mutual funds and fraud prevention.
There's a fear in the market that cryptocurrencies could be classified as securities which would have major negative impact on the market due to tax regulation and ownership of crypto assets. However, that's unlikely to happen, as even the SEC officials have said that they are looking at ICO Tokens not cryptocurrencies like Bitcoin.
For crypto community, the softer the cryptocurrency regulation, the better. And if the uncertainty of what's going to happen will be removed, and regulation will be soft enough, the market will be inviting to new investors, and the market might start going up again.
What happened in December 2017?
In December 2017 and January 2018
Bitcoin
reached its all time highs, but what was the reason for it? And why did it take a dive so soon after? Most likely the rally in December/January was artificially created/artificially manipulated which was followed by the US Justice Department opening up criminal investigation into bitcoin price manipulation. The investors panicked, and the price dropped loads.
We'll talk more about what to expect from the rest of 2018 soon.
---
more in cryptocurrencies
Is it still worthwhile to in invest in Crypto currencies?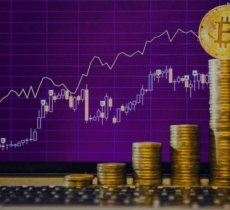 While Bitcoin and also most of the other cryptocurrencies are currently not doing very well, is it still worth investing in crypto?
Legit cryptocurrency trading bot with Telegram?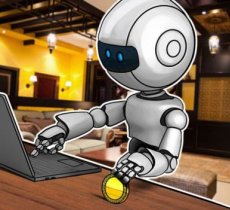 Earn 4% a day with this legit crypto trading bot. This automated Bitcoin crypto trading bot has been around since February 2018 and now there is also ETH,Litecoin and Bitcoin Cash trading/earning bot, withdrawal legitimacy confirmed.
Top cryptocurrencies I decided to watch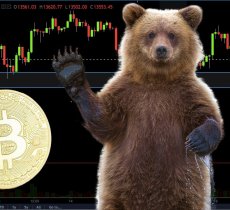 In the beginning of January 2018 I made some research online to see which cryptocurrencies I could/should be buying, which cryptocurrency might have the most potential to make some good money by the end of the year.
Why is Consensus 2018 important?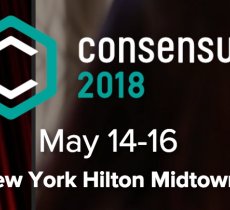 Consensus 2018 is the 4th annual blockchain technology summit which is happening now in New York Hilton Midtown (started yesterday May 14, ending tomorrow Ma