The Crypto Market Is Alive And Ready To Boom

While the crypto market is full of bears and the market is at its lowest since around April, there are lots of worried people in the market who are still holding on to it in hopes it will soon start climbing again. The public interest towards crypto is probably the lowest it's been since September. Which means that there's a reason to worry, but it also means it's a
good time to invest in crypto market
.
When it comes to financial markets, Warren Buffet has said that you should be "Fearful when others are greedy and greedy when others are fearful" and that holds true also for cryptocurrency market. The market is currently panicking, the big institutions are still waiting for the cryptos to go down .... until they feel the downturn is over and they
start buying a lot
again.
The financial market, if you forget every technical factor, there are only two main factors for increasing and decreasing prices - fear and greed. The rally in December was mass hysteria when everyone was greedy. And right now everyone feels fear.
Compared to December when because of the rush it started being difficult to get new crypto trading accounts approved, now things can be done fast, really fast. Companies like
Luno
make it possible to start buying crypto immediately, and for me, even the Level 2 identification to increase my limits there took just hours (although they initially said it might take up to five days). Also Circle Invest's crypto desk (company backed by Goldman Sachs) that moves around $2B each month makes it easy and fast to invest in crypto, even if you have no idea about crypto at all.
Right now lots of developers are moving to dynamic Blockchain technologies. There are now Crypto Hedge Funds, lightning network ("second layer" payment protocol that operates on top of a blockchain) is being developed, Bitcoin is being used for charities and accepted by a number of travel agents. Even just in Japan there are thousands of places that accept cryptocurrencies as payments. The security of old crypto code is improving all the time and new technologies are being developed.
And while the current downswing is huge, you need to remember that it's not the first time it has happened. In 2013 the price of
Bitcoin
dropped around 70% during just one day, in Feb 2014 it dropped 49%, last summer it dropped 36%. Cryptocurrencies are extremely volatile - that's one thing everyone needs to keep in mind when investing.
---
more in cryptocurrencies
Bitcoin, Etherum, Litecoin, what to expect?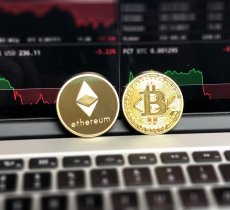 These three coins - Bitcoin, Etherum, and Litecoin, could be considered the most popular coins right now. Will it stay that way, we'll see. But what can be expected in case of their value?
What to expect from crypto market in 2018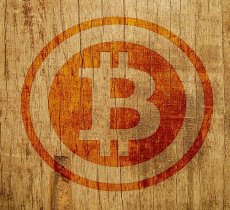 Cryptocurrency market has always been rather unpredictable but if we look at the current situation on the market, one of the main reasons of the current drop in prices is confusion and uncertainty on how governments are planning to regulate the market and digital currencies
Is it still worthwhile to in invest in Crypto currencies?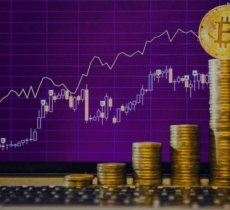 While Bitcoin and also most of the other cryptocurrencies are currently not doing very well, is it still worth investing in crypto?
Legit cryptocurrency trading bot with Telegram?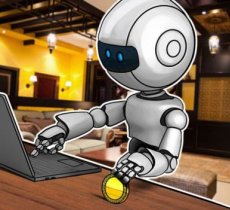 Earn 4% a day with this legit crypto trading bot. This automated Bitcoin crypto trading bot has been around since February 2018 and now there is also ETH,Litecoin and Bitcoin Cash trading/earning bot, withdrawal legitimacy confirmed.
Top cryptocurrencies I decided to watch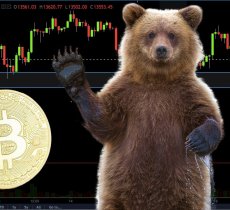 In the beginning of January 2018 I made some research online to see which cryptocurrencies I could/should be buying, which cryptocurrency might have the most potential to make some good money by the end of the year.