What is the best anonymous forex and crypto trading platform?

While many people are trying to find the easy money on the floor by testing their luck investing / gambling their capital in different
paying telegram crypto bots
and earning via the
power of compounding
, for others of us the safer way to make money is to actually learn to trade ourselves.
What is the best anonymous forex trading platform?
Evolve Markets
platform offers a lot of flexibility when to comes to platforms you can trade (mt4, mt5, web trader, mobile trader). They offer up to 1:500 leverage, 0.075% trading fee on cryptos, $3.50 per lot per side on forex, metals, commodities, and 1 point per contract for indices. Deposits can be done using Bitcoin or Litecoin.
Are there any risks involved in anonymous forex trading?
Of course, trading yourself involves lots of risk, but at least you can be sure that nobody will run away with your money tomorrow as it can happen with the automated bots. Although you do have the ability to lose it all in a moment, considering the forex brokers offer you a leverage, which depending on the broker can be anywhere from 1:10 to 1:3000. That's what gives you the chance to earn a lot from a very small amount, but at the same time it also means that although you may have set your stop losses to just 1%, you may actually lose everything.
If you're new to this game, here's how it could happen - lets say the forex or crypto broker offers you a leverage of 1:500. What it means is that if you have $100 on your account, you can actually trade with 100x500, so $50 000. It means that if your trade goes in the right direction just (although JUST might not be the right word here) 1%, you can earn 1% of the $50000 although you only have $100 on your account. So with just one trade you could theoretically win $500 minus the trading fees. But this same leverage, should your trade not go in the right direction, would throw you out of the trade after the price of your bought currency pair or crypto has gone down just 0.2% since that's the $100 you can lose.
So with just one trade you could win $500 or lose $100. So don't let greed take the best of you, and never trade with the maximum amount of money you have. If your account balance is low, still the VERY maximum I would use is 20%, so in case of $100 and leverage of 1:500 you shouldn't trade with more than 10 000 (or roughly around 0.01 lots in case of EURUSD currency pair). Although in a perfect world you shouldn't trade with more than 2% of your capital at a time.
But what forex broker or crypto broker to use? There are different things to consider. If you're just starting to consider trading, if you're just trying to learn, you want to do it all as easily as possible. So you want to have an account that you can open without any hassle, without any unnecessary authentication, with low min deposit, with high enough leverage options, and last but not least - low or at least competitive trading fees.
I've looked through many options and
the best crypto and forex broker
at least for time being seems to be
Evolve
.
The best anonymous forex trading broker
I am using
Evolve markets
myself, and while their trading fees could be even better, after looking for good alternatives for an entire day, I have to stick with it as it does offer the best of what's in the market right now. (Although, if you have found something better yourself, feel free to share)
What makes it a perfect forex broker for the beginner?
1. Opening an account is as easy as possible. All you need is an email account. No authentication, no ID's, nothing.
2. You can deposit with Bitcoin and Litecoin and there is NO minimum deposit. I have personally deposited as little as 0.0001 BTC just to test it out (now I have moved higher up though), so you could actually try trading with $2-$3 bucks with 1:500 leverage (that's the max that they offer) to trade with 0.01 lot. Obviously risking all of your money on one trade is kind of stupid, but that's how you can test it out anyhow.
3. Withdrawals might take a few hours since they are manually checked. Minimum withdrawal is 0.005 BTC. And obviously both deposits and withdrawals are free (well, minus the usual bitcoin network fee).
4. Their trading fees, while not being the lowest, together with everything else they are very competitive. Trading fees for cryptocurrency trading are 0.075% (0.15% total, once for buying, once for selling), trading fees for forex, metals, and commodities are $3.50 (total $7) per lot. Lot size in case of EURUSD currency pair is 100 000.
5. You can trade using their web trader or use Metatrader 4 or 5.
All in one, these are the reasons I would recommend
Evolve
for trading with, and most of all, the reasons why I use
this broker
to trade myself. You can also go and read our short
Evolve Markets review
.
Note that if you don't have a cryptocurrency account anywhere yet and don't know how to buy it, you could use
Luno
.
Now, the most important thing to remember is that trading forex or trading crypto or ... well, trading anything at all, especially with high leverage, is very risky. So take advantage of the
brokers demo accounts
before depositing any real money anywhere, or really try playing/trading with just a few bucks at first, if not for anything else, then just to see with your own eyes how easy it is to lose everything with just one trade. And of course, be sure to learn trading at the same time. I have written a few
instructional articles on how to trade here on eifu.org
. Firstly, to get started, just not to get overwhelmed the first time you look at the charts,
learn to understand Japanese candlesticks
, then
learn about Japanese candlestick reversal patterns
and
candlestick trend continuation patterns
and then of course also a few things about
indicators for trading forex and crypto
.
Obviously, that's not nearly enough to become a successful trader, but it should give you a great introduction. I'm learning myself as I go as well, so feel free to connect with eifu.org to share thoughts on trading or learning trading.
---
more in Trading
Priciples of trading forex - forex trading guide for beginners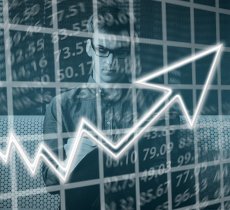 Learn to trade forex with our extensive forex trading guide for beginners.
Evolve Markets review - best bitcoin mt4/mt5 broker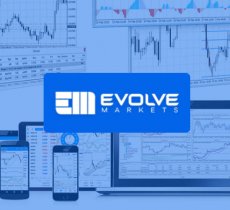 If you're looking for a forex broker which would allow you to deposit with Bitcoin, offer trading options with both mt4 and mt5, and give you the option to register, deposit, and start trading in a matter of minutes, Evolve Markets is for you.
Can anyone learn to trade forex?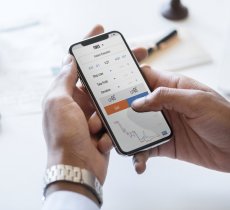 Trading forex has a lot of earning potential, but only if done right. But can anyone learn to trade forex and start doing it right away? The answer is yes, although one needs to have the right mindset for doing it.
Related currency pairs - correlations between currency pairs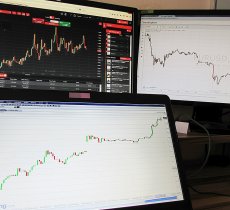 When trading forex, you will notice that some currency pairs seem to move in the same direction at the same time. Which means that those currency pairs are related to each other.
Related currency pairs - correlations between currency pairs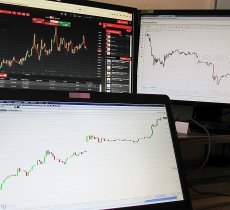 When trading forex, you will notice that some currency pairs seem to move in the same direction at the same time. Which means that those currency pairs are related to each other.